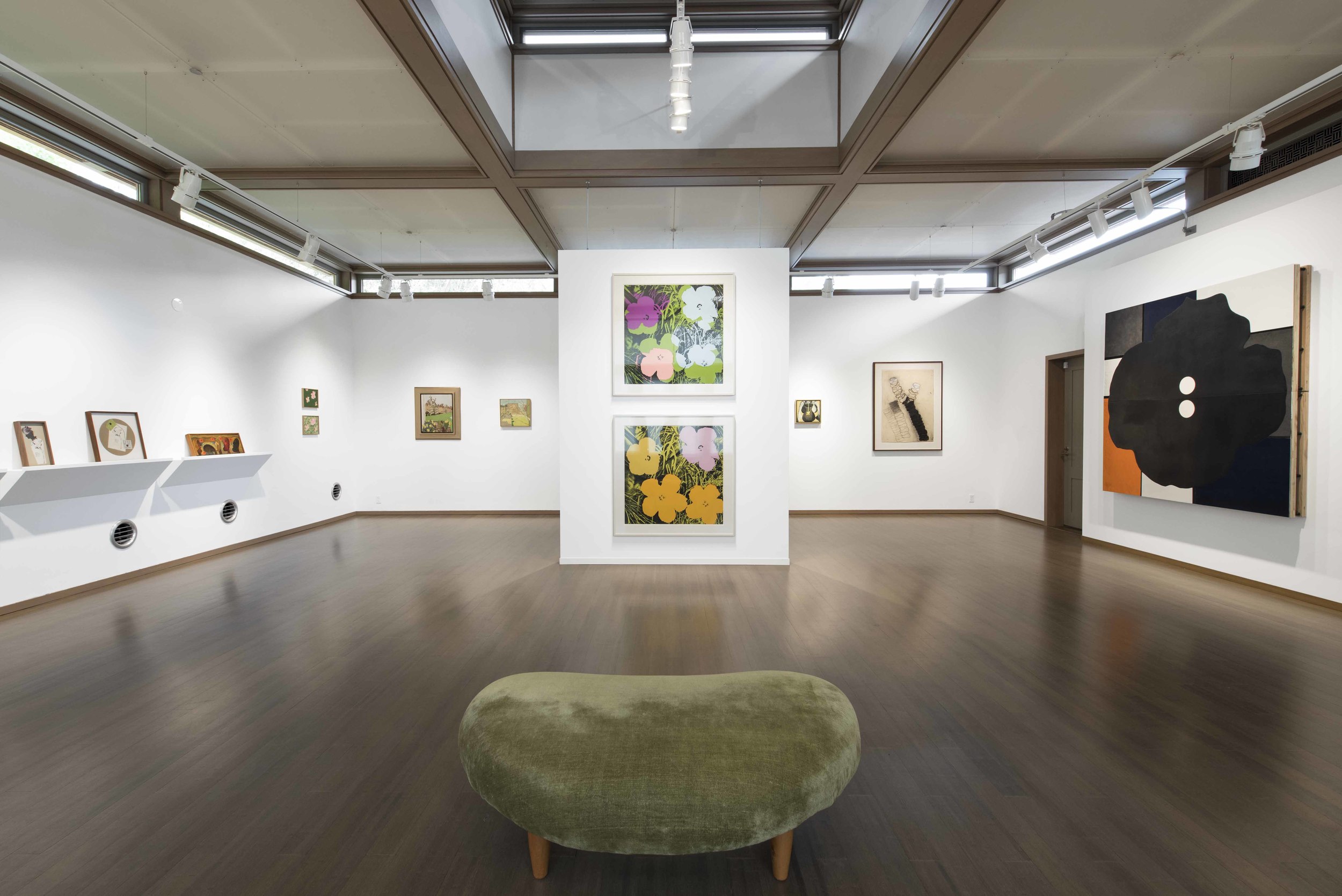 August Flowers - A Survey of the flower in Art
Kent, CT
8 August / 7 September
James Barron Art / Kent is pleased to announce a group exhibition entitled, "August Flowers." The title has a double meaning: it is not just the flowers of the eighth month of the year, signifying the end of summer, but also ôˈg"st deriving from the Latin meaning, 'consecrated, venerable.' Works will
include paintings, drawings, and photographs by Benny Andrews, Francesco Clemente, Dawn Clements, Enzo Cucchi, Calixte Dakpogan, Richard Diebenkorn, Lois Dodd, Duncan Hannah, Peter Hujar, Ray Johnson, Vera Iliatova, Alex Katz, Robert Kulicke, Sally Mann, Rodolfo Morales, Jan Muller, Fairfield Porter, Lucas Samaras, Stephen Shore, Donald Sultan, Wolfgang Tillmans, Cy Twombly, Andy Warhol, and Terry Winters.
"Flowers serve a metaphor and are used in oblique and surprising ways by contemporary artists," says James Barron. "They mark time as does the month August and loom large even when they occupy a proportionally small place in an artwork."
In this exhibition, flowers play a multitude of roles. They are plucked live to mark death in Peter Hujar's majestic photographs of Candy Darling and Jackie Curtis in their coffins. A daffodil is taken from Joseph Cornell's grave for two of Ray Johnson's collages. Flowers dangle over body parts in
works by Sally Mann and Francesco Clemente. They gain iconic stature for Andy Warhol, Donald Sultan, and Richard Diebenkorn. Blooms fall into decay during the artistic process of Dawn Clements' drawing of tulips. Flowers protrude from the mouths of Rudolfo Morales' figures and jut from vases with entirely different effect in the work of Wolfgang Tillmans, Jan Muller, and Robert Kulicke. They are merely suggested in the work of Lucas Samaras and playfully substitute for eyes in CalixteDakpogan's assemblage.